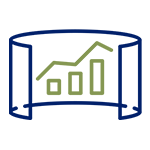 Managed portfolios designed for the investment & retirement needs of a family in relation to their life goals, tax strategy, and estate plan.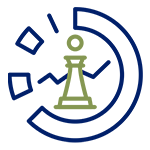 Investment programs, performance monitoring, and Investment Policy Statement design for corporate retirement plans, charitable entities, and public funds.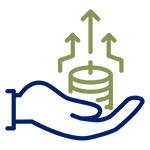 Family wealth management for current and future generations that incorporate business objectives, private investments, and philanthropic initiatives.
Our Firm
Oakmont Capital Management, LLC is an independent, fee-only registered investment advisor. We enjoy working with a variety of people including sophisticated investors to ones just beginning their investment journey. Our clients include families seeking wealth management, plan sponsors of retirement programs, and corporate entities.
We are not a subsidiary or business unit of another company and are owned outright by our individual members. As a fiduciary, we seek to establish open and transparent relationships that are long-term in nature.
Regardless of where you are on your journey, we believe everyone deserves a dedicated Chief Investment Officer.
If you have any questions regarding wealth management, retirement planning, or investing, feel free to reach out to our Team (412) 828-5550.
We welcome all conversations, especially friendly ones!
What questions are we often asked?
Investing and financial planning are becoming more and more complex. If you find yourself asking any of the following questions, we may be able to help with a thoughtful answer. Often, a question for one client is a question for another.
Will I run out of money during retirement?
I just sold my business, how do I prudently invest the proceeds to provide for my family?
I'm recently divorced or widowed and never invested, what do I do now?
How do I take full advantage of the retirement plans offered by my employer?
What do I do when my restricted stock units (RSU's) and/or incentive stock options (ISO's) vest?
As a young investor, how do I responsibly increase my net worth?
Should I implement a retirement plan at my business?
How important is it to have a tax strategy in sync with my investment strategy?
Can I invest in private companies and/or venture capital funds?
How do I maintain my investment strategy while living abroad?
What is a Roth conversion?