The path for future generations is built today.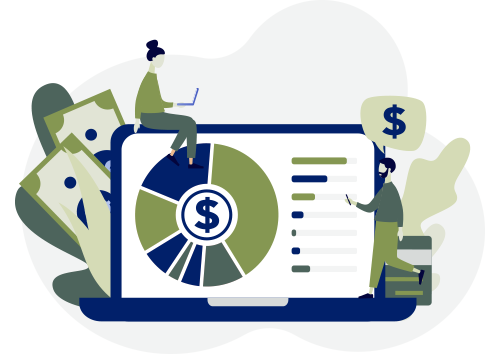 The transfer of wealth from one generation to the next does not occur at a point in time but over a period of time. We can assist families in developing investment programs to meet the wealth needs of both current and future generations. In many situations, we act as the Chief Investment Officer (CIO) for the family and collaboratively integrate our investment advisory services into their accounting, legal, and financing infrastructure.
Our knowledge base extends beyond public securities to include hedge funds, private partnerships, and alternative investments. We try to center the portfolio design process around the generational wealth transfer plan of the family, their businesses, and their philanthropic initiatives.
Consolidated Performance Reporting
Families often have assets held at multiple custodians and invested in several different private partnerships. Through the use of our technology, we are able to capture the data from these various sources to generate a consolidated asset report.
It typically consists of:
Known market or book values of the investable assets.
The global asset allocation of the family assets in terms of equities, fixed income, alternatives, and cash.
Performance benchmarking for both public and private securities.
Cash flow aggregation at the total portfolio level including contributions, withdrawals, and fees paid.
Portfolio transactions including purchases, sales, yield proceeds, and most fees.
Investment Policy Statement compliance.Custodial location of assets.
The reports can be generated on a quarterly basis and shared electronically with relevant family members and service providers.
Coordination of Service Providers
Families typically have multiple service providers supporting them including lawyers, accountants, and bankers. As your Chief Investment Officer, we may act as the liaison between these providers. This allows us to assist in the due diligence of family investments, deal sourcing, and financing needs.
We can provide relevant portfolio information as required for proper estate planning, the design of charitable giving programs, and the optimization of tax strategies. This type of coordination promotes family governance, fiduciary responsibility, and transparency.