A disciplined Investor always sees the path among the trees.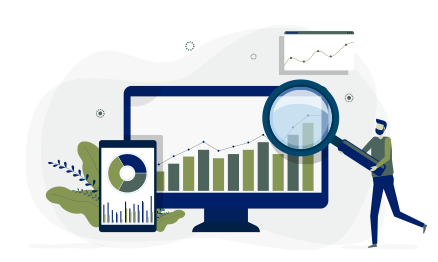 Whether you oversee a corporate entity, charitable organization, or public fund, we can help build an investment program to meet your professional needs. Many clients view us as an extension of their staff or as their Chief Investment Officer (CIO). This allows them to interact with us as a colleague and not as a vendor.
Depending on your needs, we can provide a variety of services including:
Advice on fiduciary policies, procedures, and objectives.

Modeling in the pursuit of an optimal asset allocation strategy.

Identification of cost efficient investment vehicles.

Discretionary rebalancing of the portfolio.

Monitoring of your Investment Policy Statement in relation to your portfolio.
Return pattern management and hedging programs.

Performance reporting accommodating multiple custodians.

Due diligence and fee negotiations of service providers.

Topic research (real estate, private equity, hedge funds, etc.).

Trustee training and education.
Performance Measurement
We monitor the success of an investment program through the use of one or more performance measurement and/or portfolio management systems. Depending on the needs of a client, we can generate reports illustrating performance relative to benchmarks, peer groups, and stated level of returns. This information can be presented on a trailing or calendar year basis. Typically, performance reports are available a few weeks after the end of a calendar quarter and can be delivered physically or electronically.
Industry Trends
Through relationships with peers and other service providers, we maintain valuable insight into industry trends and evolving regulations. This occurs from formal and informal meetings. Our network of professionals includes: actuaries, ERISA lawyers, third-party administrators, insurance agents, accountants, and other investment advisors. We believe the sharing of information promotes idea generation and problem solving capabilities. This is because a concern for one client is often a concern for another.
RFP Submission
If you would like Oakmont Capital Management, LLC to participate in a vendor search, please fill out the form below to submit your Request For Proposal (RFP).
"*" indicates required fields